Slovenia residence permit
Slovenia residence permit is a special legal basis for the residence of foreigners in the Republic of Slovenia. According to Slovenia immigration rules, a foreigner who is an EU citizen may stay in Slovenia for a maximum of 3 months and then needs a legal basis, namely a residence permit, to continue his / her stay and to emigrate to Slovenia for a longer time. The same applies to a foreigner who is not an EU citizen and who resides in Slovenia on a visa basis. Visas also last for a limited time, usually for a maximum of three months, after which the foreigner must obtain a valid Slovenia residence permit. The exception is, for example, D visa, which is intended for family reunification and lasts one year.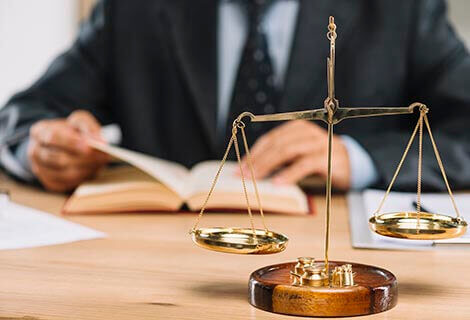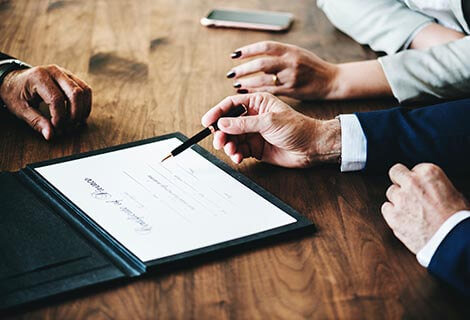 A Slovenia residence permit can be obtained on different legal basis. The most common is on the basis of work permit Slovenia where the foreigner gets employed by a third party – Slovenian employer or in the form of immigration to Slovenia by investment by establishing a s.p. or d.o.o. Each method of obtaining a Slovenia residence permit based on work, employment or investment has its own rules. For some, it is necessary to have higher education (the so-called blue card). Each foreigner may be eligible for a different Slovenia residence permit, depending on the conditions he or she meets and personal preferences. 
Slovenia immigration policy
According to Slovenia immigration policy, foreigners who obtain a Slovenia residence permit can invite their immediate family members after residing for one year in Slovenia. They do this by applying for a residence permit for family reunification. Namely, every foreigner, as well as every Slovenian citizen, has the right to invite to Slovenia his or her immediate family members, regardless of where they are from or whether they are foreigners. Each first Slovenia residence permit obtained must be renewed, usually on a yearly basis. Such a residence permit is called a temporary residence permit. With each extension, the governing body determines whether the foreigner still fulfills all the legal conditions for his/her stay in Slovenia. Such a renewal of a Slovenia residence permit is usually carried out annually for a period of five years, such are the Slovenia immigration policy. 
Only after five years of residence in Slovenia can a foreigner apply for a Slovenia permanent residence permit, which is the ultimate type of immigration to Slovenia. However, even such a Slovenia permanent residence permit may be taken away by the authorities in certain cases, the most common reason being a frequent or prolonged absence from the Republic of Slovenia. In such and other cases (death of a foreigner, committing a serious crime, etc. …), the Slovenia residence permit is cancelled or revoked, depending on whether it is temporary or permanent. It is for such reasons that it makes sense for a foreigner who has already obtained a Slovenia permanent residence and resides in Slovenia for ten years, to apply for citizenship of the Republic of Slovenia. This is also the path chosen by many foreigners who reside in Slovenia on the basis of a Slovenia residence permit. In obtaining citizenship in Slovenia, the main problem is that it is usually necessary to give up one's previous one (usually no double citizenship is allowed), as well as a basic knowledge of the Slovenian language. 
Immigration lawyer in Slovenia
The will of the testator should be prepared correctly. A lawyer for wills will not only help with the correct preparation of the will but will also make sure it is stored in such a way, that it may be used directly in court when the time comes. Lawyer for wills may also help with the preparation of other contracts a potential testator might consider. The lifetime subsistence contract is one of such contracts where one party undertakes to transfer ownership of his real estate and movable property to another person upon his/her death, and the other party undertakes to take care of the other party. Such a contract is best prepared by a lawyer for wills but must also be finalized in a form of a notarial record.
A lawyer will also be able to prepare other types of contracts, such as a gift contract in case of death. Here the donor undertakes to transfer his/her ownership right to the gifted person only after his/her death. It is a very formal contract and the lawyer will, upon its completion, have to finalize it in a form of a notarial record. The lawyer will tell you that gift contract in case of death has exactly the same effect as a will, the only difference is that in practice that the donor cannot cancel it or is very hindered in doing so. Such a contract also has its downsides, which will be explained to you in more detail by a lawyer for wills.

Obiščite nas, pokličite ali pa nam pustite sporočilo. Odgovorili vam bomo v najkrajšem možnem času.
Obiščite nas
Parmova ulica 53, 1000 Ljubljana